A present from Got7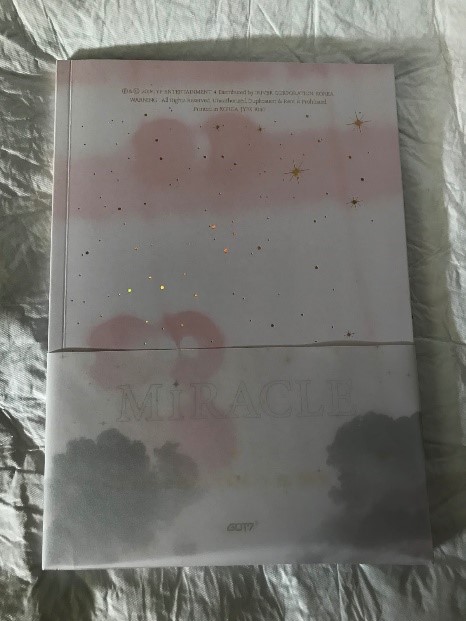 Kelsey Wilson, Staff writer
December 21, 2018
Kearns – Present: You&Me is a newly released album by one of Korea's biggest boy groups "Got7". The group consists of 7 members hailing from Korea, China, Thailand, and the USA. This album is their 1st repackage album along with 3 full albums and 13 mini albums and EP's released in the short 4 years they've been together. The album is a repackage of their previous album Present: You and it has 12 new songs along with the 16 songs that were on the older album. The album has solo tracks from every member along with fan favorites Lullaby and I Am Me.
The fans' top 6 songs from the new 12 on Present You&Me are called Miracle, Take Me To You, 1:31am, King, Think About It, and Phoenix. And obviously the fans like the new songs so only people who aren't fans of the group were asked to critique the 6 songs. They were also provided with English translations of the lyrics and a music video, if there is one available, to get the full experience.
First off with the title track, Miracle. It is a winter themed song along with a winter themed music video. It's about someone finding their Miracle that makes their cold winters feel a little warmer. When Cat Winn was asked what she thinks of the cheesy, yet cute, she said "I really like this song because it fits the winter season! It just feels warm. Like something you'd listen to while sitting next to the fireplace. I think it's a really cute ballad".
Next up is the supporting track Take Me To You. This is a song about being lost or feeling lost in life, but finding your way to someone that leads you to where you want to be. Natalie Seo listened to this song and had a lot to say as a fan of Korean music. She said "I really like the soft nature of the song. It's very soothing. Even the rap parts don't seem too overpowering. Got7 has a one of a kind sound and this is one of those songs you would only be able hear from them".
1:31am couldn't be forgotten in this top 6. It is only sung by 2 of the members, Jaebum and Youngjae, but that doesn't make the song any less impactful. The song has been around since 2017, but the two finally decided to put it on an album. This is a slower ballad song that you won't find a lot of in their discography. The song's lyrics are full of heart wrenching late night thoughts that can get to anyone's heart. Gracie Williams said she wasn't a fan of slower songs so she had the chance to hear the slowest song on the album. She said "This song took me by surprise! I can't usually vibe with slower songs, but I didn't get bored listening to this song. Their voices work so well together!"
The next song is called King and it's sung by Jinyoung with BamBam's rapping (which is such a weird combo). This was one of the unit songs that was sung at the 2017 Eyes On You World Tour and the studio version was finally released to the fans. The lyrics show the two boys have a lot of confidence and know they're the kings. Emma Hanna had the pleasure of listening to this song and she even mentioned it was her first time listening to any K-Pop song. Right when the song ended, she let out a laugh and said "This is exactly what I thought K-Pop would sound like. There was so much auto tune!". After she got herself together more she also said "I'm not a huge fan of auto tune, but that song didn't seem obnoxious at all. I don't think I'd ever choose to listen to it on my own, but it definitely wasn't a bad song".
The next unit song that was sung on their tour is Think About It. The song has Jaebum and Youngjae's vocals with Mark's rapping. It is an R&B based song with a seemingly drift melody and vocals that could make anyone's heart melt. This song was listened to by Isaac Li and here is what he had to say about the song. "The instrumentation was very underwhelming to me and the vocalists seemed to overpower it. They have really good ranges though! It was a nice song!".
Only one final unit song is left and it is Phoenix with vocals from Yugyeom and rapping from Jackson. It is a feisty track that "Got7" seems to be so good at making. It hits you hard from the start and it's a very full of emotional song. Not only that, but there is good news for all of the English speakers! Although the singing in this song is done in Korean, all the rapping is in English. It's a song you can dance and sing along to. For this song, another K-Pop fan was able to listen to this song. Luna Davis said "What makes this song so good is that their voices are so different. It goes from a higher pitch to a lower raspier pitch and it makes it all the better". She also said "The song never seems to slow down. It would be such a cool song to hear live and just jump around to! It's a really hype song!".
In the end, whether the critics were K-pop fans or not, the 6 songs seemed to be successful among them. If you wanted to do your own listening session and see if you feel the same as they do, the full album (with 21 more tracks) is available on any streaming service you can think of. Go check it out!