Kearns Community Council carries on working in the midst of a chaotic year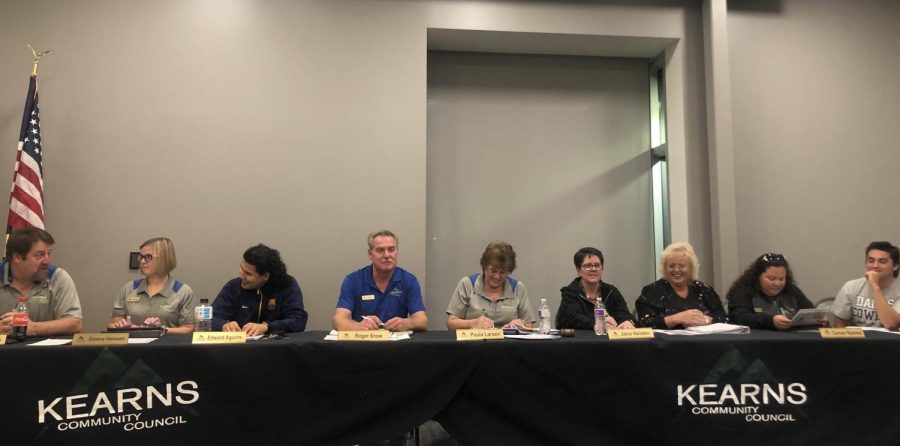 Parker Guertler, Community Writer
April 22, 2020
It is no secret that COVID-19 has caused calamity among both normal life as well as business 
by forcing many to stay home from work and school. Recent earthquakes felt in the
Kearns area also certainly have not made things easier. However, the Kearns Community Council has
refused to collapse, and continues to work on many projects in the Kearns community. The
Kearns Community Council has been involved in community projects for over 50 years and still
has a strong influence today.
Paula Larsen has been a member of the Kearns Community Council for over 20 years and
currently serves as the Chair of the Council. Paula answered some questions in an interview
about the council as well as what they plan for current and future events. She also encouraged
Kearns residents to follow healthy and safety measures regarding Coronavirus, and is making efforts
to get everybody working safely again. She described the role of the Community Council, saying, "Our role
in the community is to be a voice for the people and businesses in the community. We go after the
wants, needs, and desires of our community." When asked about what the council would like to
see happen in the future, Paula stated, "We would like to see from the future of our community
positive changes and a bright future; and we are working very hard to see them happen." Paula
also stated that Kearns residents will have the opportunity to interact with the council directly by
coming to Council meetings once they are back on track and encouraging the community to
reach out to the council through email or by calling its members directly. When asked if there
was any additional information she would like the community to know about the council, she
said, "We're awesome! The Kearns Community Council has been around since the 1960's. It's a
group of 9 people, and they're hard working people. They do not get paid, and they are working
hard to make positive changes in the community."
The Kearns Community Council and its members have provided many years of service to
Kearns and its residents. It is a voice for Kearns, and aims to help it thrive by rallying the
community members and strengthening businesses through its efforts and programs. It
encourages community interaction through business and council meetings once they are
available, and promotes safety as a priority. Every member of the council works to strengthen
Kearns, and the Council itself aims to improve through the Kearns community's input.