Carbon Monoxide Dangers in The Winter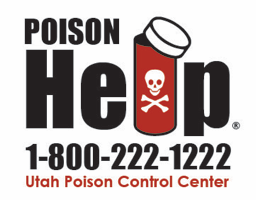 Carbon Monoxide poisoning is at its deadliest in January. Due to the more frequent use of gas power sources like furnaces in the winter, the likelihood of injuries and fatalities of carbon monoxide poisoning goes up. When carbon monoxide gas (CO) enters the air it has no color or smell, and can go completely undetected without CO detectors and aids. Because it's invisible, it's important to know the symptoms of carbon monoxide poisoning. Extreme headaches, dizziness, nausea, vomiting, and fatigue are all serious symptoms of CO poisoning. If these symptoms miraculously disappear once the area is evacuated, it's a sure way to know there's been an exposure to CO.
While everyone can get CO poisoning, people with a compromised respiratory system, the elderly, and babies face bigger risks. This can be prevented in a multitude of ways. Smoke detectors should be checked and maintained year round for safety reasons. Having your household appliances checked by professional technicians every year can also lower the possibility of CO poisoning in the home. Be sure not to burn anything in fireplaces or stoves that are unvented, and don't attempt to heat your home with a gas oven. Avoid letting any vehicles idle in attached garages even if doors are opened for ventilation to avoid exposure to CO. These tips, as well as common sense and being aware of your surroundings, can drastically reduce the possibility of being exposed to dangerous amounts of CO.
Carbon monoxide awareness and prevention can save lives this winter. Be safe and be aware. If these symptoms are experienced and there's a suspected gas leak, evacuate the area and call 911 or the Poison Control Center at 1-800-222-1222.