A look at Kearns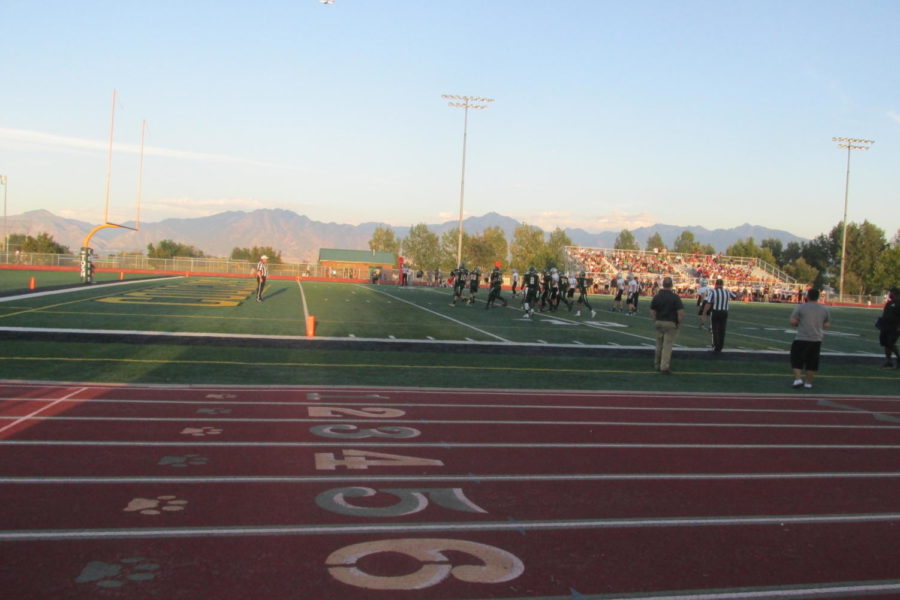 Maddy L
September 25, 2018
Start of the season!
Here at Kearns High we know how to show our support. Our cheerleaders & student body do their best to keep the crowd cheering through the whole game. Out of 4 varsity games so far this season we've lost twice to West Jordan & Olympus but coming up by destroying C-wood(52-0) & Copper Hills (29-14.)
With our next game being at Lone Peak who's to tell how the game will turn out. It could be complete domination like we had over C-wood or it could be another bittersweet battle that has our Cougar Crowd roaring louder than ever. Out of all outcomes, even during treacherous games that may be a bit gut wrenching to watch we as true Cougars will support our teams loudly & proudly. During our last game I interviewed our Jr. Class Diversity Representative Tony Peralta.
The Cougar Claw asked first about his opinion on how the Varsity team was doing so far "It's different every game, so far I feel like the cougars are trying their best! I can't wait to see what they can do later on this season"
We continued with asking him what he thought was the best game to watch
"For me it was Cottonwood! The whole game was amazing to watch my eyes lit up every time I looked at the board."
As our season continues with our Homecoming game coming up us cougars are all ready to be unprofessional cheerleaders and even some to become professional fans.