Kearns vs Olympus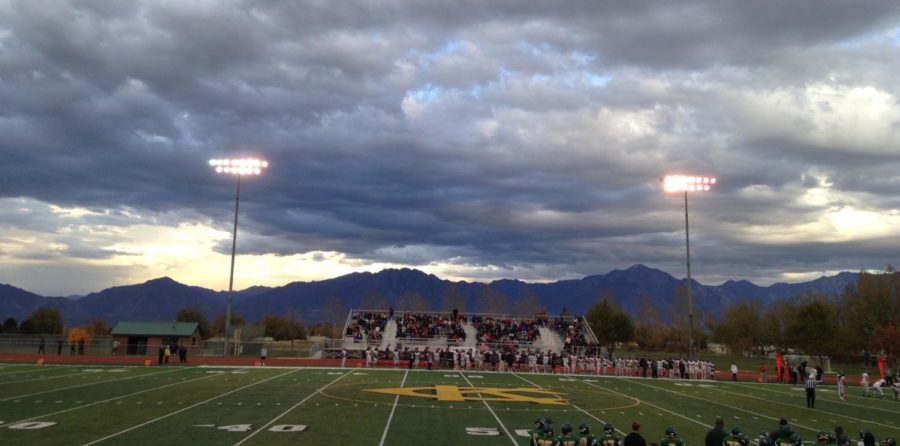 Kayla Clevenger
September 25, 2018
On Friday September 7, 2018, Kearns unfortunately lost their game against Olympus. Although Kearns did not win, the game was still an entertainment. The student body is very proud of the Kearns High Cougars football team.
Football player Dehj Hansen and student supporter Manning Mulford both thought that Kearns had a good chance of winning if Kearns showed up, listened to their coaches, and gave their all. Dehj and Manning also both said that they don't think that the referees play favorites. Although Dehj is a bit upset about losing the game, he thinks that Kearns will work even harder to win the next.
During the first quarter, Kearns got one touchdown made by number ten, who is Dakota Lynde. Kearns did not get another touchdown until the third quarter. The touchdown was scored by number thirty-three – Sam Havili. Unfortunately that was the last touchdown made by the Cougars.
The ending score of the first quarter was a close one by one point, 6-7. The score for the second quarter was a bit of a stretch with the score of 6-24. Finally in the third quarter Kearns got the score ending with 13-37. Kearns was unlucky and did not score again ending the game of Olympus winning with the score 13-49.
During the game there was an interception with Mason Luckart on Kearns. In the first half Kearns was in the red zone twice but did not score. Many of the best players on the team were sitting out due to injuries. Some of the Kearns student section said we might have done better if certain players were not sitting out at this game. Although Kearns did not win they are ready to take back their title at next week's game. Hopefully the student section will be able to do what they think is the best chant to cheer at the end of the games, known as "I believe that we will win" where they can jump up and down and scream those words at the top of their lungs. Although Kearns did not win this year's game against Olympus, hopefully Kearns can regain their reputation with Olympus next year. Come to Kearns High Schools next game to see some entertainment.