Surprise Surprise!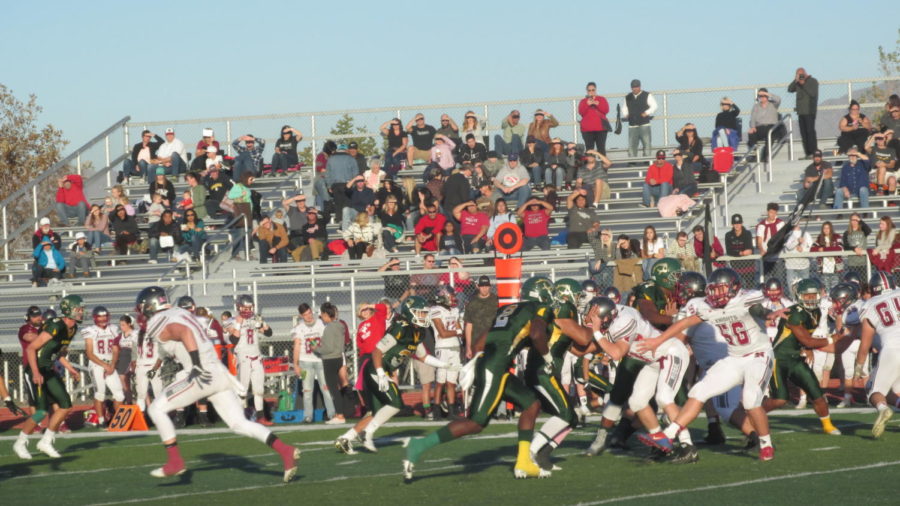 Nick Robles, Sports Writer
October 31, 2018
Kearns- In this article The Cougar Claw will be discussing some surprising performances within the NFL'S first 5 weeks of regular season. We are a little under one third of the way done with regular season and with that we have seen many good performances, You always seem to see great performances from players like Tom Brady (QB for the New England Patriots) or Aaron Rodgers (QB for the Green Bay Packers), but what interests us more is the performances from either new or previously ranked bottom players. Within this article we will be focusing mainly on three players: Marshawn Lynch (HB for the Oakland Raiders), Ryan Fitzpatrick (QB for Tampa Bay Buccaneers), and finally Adam Thielen (WR for the Minnesota Vikings).
Marshawn Lynch also known as beast mode. With a ruff season last year only putting up a total of 800 yards and seven touchdowns, Lynch has definitely improved. He has had 331 yards already this year as well as 3 touchdowns. Lynch put up a very impressive 130 yards week 4 and is only going to improve from here.
Next, we will be speaking about Ryan Fitzpatrick. The New York Jets did not seem like the best fit for Fitzpatrick last year. Fitzpatrick seems to connect much better with his new team in Tampa Bay. He has put up 1356 passing yards already and has thrown 11 touchdown passes. He had 400+ yards weeks 1-3.
Finally, Adam Thielen, whose name has not popped up in many fans' minds until this year. He has put up an outstanding 589 receiving yards this year so far. He also caught 3 touchdown passes. He has had 100+ receiving yards all 5 weeks so far and only has more and more room to improve. We would like to thank NFL.com for the above-mentioned statistics.
The Cougar Claw decided to interview two loyal NFL fans and students from our school. We chose Hunter Anderson and Joshua North to interview. Hunter mentioned Aaron Rodgers has even though he is a top tier Q still impressed him. Hunter said the thing that has impressed him the most is the fact he was able to come back in week 1 against the Chicago bears after suffering a knee injury. Joshua North has been surprised by Patrick Mahomes. North says that he would not be surprised if Mahomes does not have a good rest of his season based on other players like Andy Reed who has had multiple amazing starts to seasons and then did not finish the season off well at all.
The Cougar Claw is very interested to see who else will perform surprisingly well this season. We are looking forward to watching the above-mentioned players in week six. These players seem like they could have many more great seasons to come.