Ellen DeGeneres
The original Stand up Comedian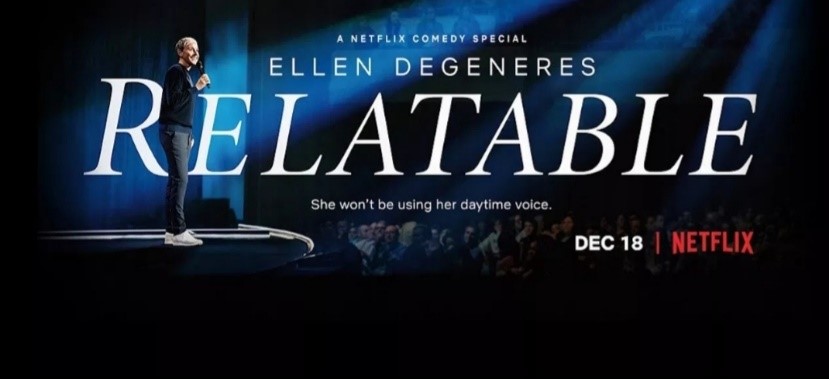 Ronnie Scott, Senior Lifestyle Editor
December 21, 2018
Kearns- It's no surprise that the iconic woman, Ellen DeGeneres, is known worldwide. From her show she came out on, to her talk show that many celebrities and common people join her on, she is one of the most famous people in the world. She didn't start out that way though.
Ellen started out doing stand up comedy. She then got her own show that she starred in, titled Ellen.  The show was very successful and was a fun family show. The show got even more publicity after her character came out as lesbian in the 4th season in 1997.
Not only did her character come out, she came out as lesbian as well in real life. The show later on touched on various topics that weren't yet discussed, such as LGBT issues. After the show had run its course, Ellen then got her own talk show.
So not only is Ellen DeGeneres one of the most famous people in the world, she's also one of the most charitable. She teams up with many organizations to help those in need. "My grandmother was diagnosed with breast cancer. We weren't expecting anything from it but we had reached out to Ellen because it was really our last hope. And by a miracle she answered and paid all of her medical bills. I'm forever grateful for Ellen." Says Kalley White. Her efforts don't go unnoticed though. In 2016 she received the Presidential Medal of Freedom from former president Barack Obama.
Out of all the amazing things she's done for so many people she still maintains a happy life with her wife Portia de Rossi. And she does it all through comedy.
Speaking of comedy, Ellen is making a comeback in stand up. Netflix and Ellen are teaming up for her new Netflix special "Relatable". In the show she talks about her talk show. The hilarious special streams on December 18th. So, get ready to snuggle up and enjoy a fun night filled with laughs.