String the pot with a 2019 Kearns faculty cook off
Maddy Littleford, Editor in Chief
November 4, 2019
October 31, not only was this a day for faculty and administration to showcase their love of the spooky season this was also the day of the annual faculty chili cook off! Many of our teachers were quick to grab a bowl, spoon and put their taste buds and cooking skills to the test.
Last years winner was Emily Williams with her white bean chili. This year there were two winners one for the soup and chili respectively. Keleni Mateaki who is one of Kearns won the chili portion of the cook off and Renae Suarez won the Soup portion.
Both winners say there was nothing special they did to achieve their praise for their winning Chili & Soups. 
Emily Jones was interviewed by the Cougar Claw to get a deeper insight on how some teachers chose the recipes they entered into the cook off. "I felt we needed more health conscious choices." Emily Jones herself entered a Vegetarian chili, many of the soup and chili dishes were healthy but nonetheless delicious like Dill Gravy which was sodium free        
There were quite a few interesting contestants that went beyond just chili and beans, Cheeseburger soup, Loaded potato soup and even some sausage and corn chili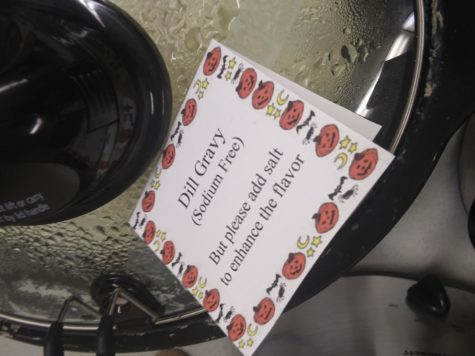 that knocked some teachers socks off.