"Bad Vibes Forever"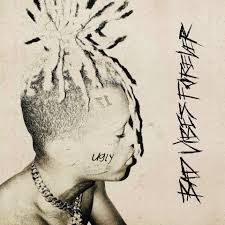 "Bad Vibes Forever" is Xxxtentacion's (Jahseh Onfroy or X) fourth and final studio album following his death on June 18, 2018. Released on December 6, 2019, Bad Vibes Forever has 25 songs featuring Trippie Redd, Tory Lanez, Craig Xen, Joaner Lucas, Blink 182 and many more artists. Some songs are produced by Robert Soukiasyan and John Cunningham, but the rest are produced by the artist himself.
Before the album dropped, the management team of Xxxtentaction realeased a music video called "Bad Vibes Forever" which features Trippie Redd and Pnb Rock.
X uses a similar flow from his 2017 freestyle "I Spoke to The Devil in Miami." Some of the songs on the album were not fully touched up due to the death of the young artist. "Numb the pain" was heavily anticipated by fans, and it is a short acoustic video of the verse that went viral after the passing of Xxxtentation. The verse is looped for a minute and a half and was simply extracted from the video. Out of a poll of five students, three out of the five liked the album and would listen to it again.