SLC Wom"x"n's March of 2020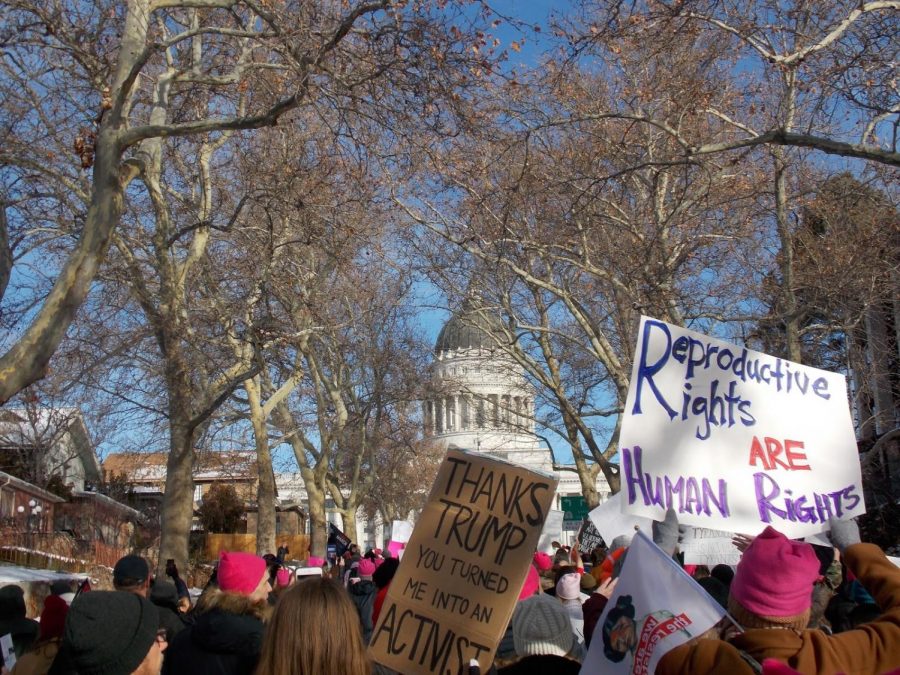 Alyssa Sainsbury, Assistant Social Media Manager
February 5, 2020
On January 18th, the SLC Womxn's March Committee organized a march that began at Washington Square Park and ended on the steps of the Capitol. According to event details, it's intended purpose is to remember the indigenous women that have been missing and murdered. They push for the fight for equal pay, women's health, family planning, affordable childcare and equal representation in all careers. Michelle Brown, Britnee Webb, Jenessa Jimoh, Lex Scott, Neve Lahy, and Ermiya Fanaeian were all featured speakers at the march, with powerful voices. Not only
were they speaking to women as
a group but were speaking for
those they related with most. The SLC Womxn's March Committee clarified, at the march, that they are not an extension of the National Women's March, but their own organization. The National Women's March went down in history for being the largest mass mobilization in the U.S. on January 21st, 2017. Unfortunately, they have recently received repercussions from reviewers claiming that the organization is not inclusive to all groups of feminists but to few. The SLC Womxn's March Committee is a student-based organization that doesn't partner with any non-profits,organizations, or businesses. The "X" in their name is to emphasize that women are not a part of men, but of their own selves. The "X" also means including women and some men that are of different diverse groups.