Life of a Soccer Player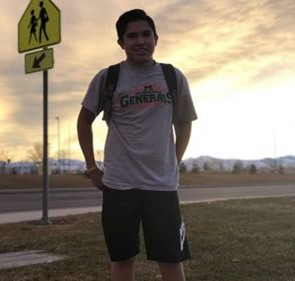 Mauri Jesus Pacheco Flores is 15 years old and plays for Real Salt Lake soccer team. Mauri Jesus Pacheco is a great goalkeeper, he has been playing soccer for about seven years now. Mauri dreams big about being a famous soccer player someday.
Mauri tells the Cougar Claw a little bit of what he has to do in order to stay fit, and strong for his team. Every morning he takes a shower and makes breakfast. In order to stay fit he makes sure he eats a lot of vegetables and protein such as fish and tuna, to keep him healthy and to help him out in the soccer field. After eating all those good veggies, he goes to the park and practices dribbling, or at the gym lifting weights with his friends. After practicing and working out, he goes home for lunch and stays the rest of the day at home to take care of his siblings doing daily tasks there. He usually cleans and washes dishes and works on homework for school and at the end of the day the whole little family has their dinner together.