Jeremy Smith: The New Assistant Principal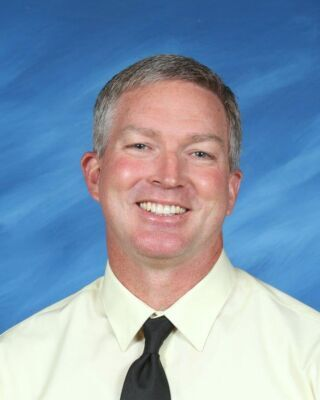 Jeremy Smith is this year's new assistant principal at Kearns High School. Mr. Smith graduated from Papillion-la Vista High School in Nebraska. He graduated college from Utah State University, got his masters degree from Grand Canyon University in Phoenix and got his administrative endorsement from Southern Utah University.
Mr. Smith said that when he was sent to Kearns High he was super excited to meet the community. Although green and gold aren't his go to colors they are slowly growing on him. Mr. Smith was also glad to know that work would not be a long drive for him. Mr. Smith's goal at Kearns High is to be able to connect with the community. He wants to help teachers and students. He hopes to get the Latino community more involved. Mr. Smith also hopes to learn more about cultures, but his main goal at Kearns High is to help students graduate and get to see them walk the stage. He believes if he was able to accomplish learning different languages, we all can do great things!
Mr. Smith is married, and he has four children and one step child. Mr. Smith does not like shopping or running. He does enjoy listening to podcasts and reading books he says it's part of his nerdy side. Mr. Smith likes to stay active; he likes any sport that includes a ball and a score, as long as it includes those things he's willing to play. Mr. Smith played College football and basketball. He also likes to coach and is willing to help anyone who wants to learn or better their shooting skills.
Mr. Smith speaks two other languages. Mr. Smith first learned to speak Italian. He says that Italian is his baby and loves to speak it. He then learned Spanish after Italian. Mr. Smith got a degree in Spanish teaching at the University of Utah, and taught Italian the last three years he was at Taylorsville. He also speaks just enough French to get him in trouble.
Mr. Smith likes to travel and learn about other cultures and how they live. He loves to visit Latino countries and explore new places. He likes to bring passion that is out in the world back with him, and likes to see students inspired to travel the world, and explore new places.