The Stress of a Busy Athlete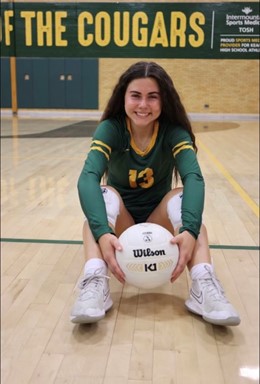 When you look at a volleyball player, you think of how hard they worked to get to where they are right now. What some people don't ask is how they manage sports with school life and home life. Ashlyn Cleveland says that in the morning she wakes up and starts getting ready for school.
"Be open to new ideas!" Ashlyn says when she is on the court and something like the ball drops. She says that her anger takes over, that it distracts her, and that she would like to work on it. She is not only a volleyball player, but she is also in student government, and she is student body president. She says that the key to managing everything is, "never be in two places at once." She says that you should be in the moment instead of focusing on what is going to happen when you have a game later on.
Ashlyn loves volleyball, but that is not all she has done.
She says that she has played basketball, softball, and more but she never had the same love for those sports like volleyball. She also loves being around people. When she sees one of her teammates struggling, she is there for them emotionally, making sure that they have that mental part to succeed in every area.