Ten Fall Horror Shows and Movies
ARE YOU looking for something to watch this October? Well, please allow the Cougar Claw to give you some horror film/show suggestions, to get you into the spooky mood this month. Complete with ratings, and where you can stream it on.
1 . Black Swan-Hulu Black Swan is for fellow psychological horror enjoyers. If you enjoy dark themes, unreliable narrators, and ballet, this one is definitely for you. People tend to enjoy being able to analyze their protagonists, and this movie fully allows you to do so!… Rated R.
2 . Get Out-Hulu Get Out is a rated R thriller/suspense flick about a man and his girlfriend going on a vacation to her family's house out in a unconventional part of the forest. However, something isn't quite right … Get Out is easily making its own home on this list. Available on Hulu.
3 . The Nightmare Before Christmas-Vudu/amazon A classic that almost everyone has seen, but the nostalgia factor always brings us back. Nightmare Before Christmas is one of the best movies to watch during the month of October and December, Rated PG.
4 . The Ritual-Netflix The Ritual follows a group of men and their adventure out into the wilderness, when they realize something is not quite right with their campsite. Complete with jump scares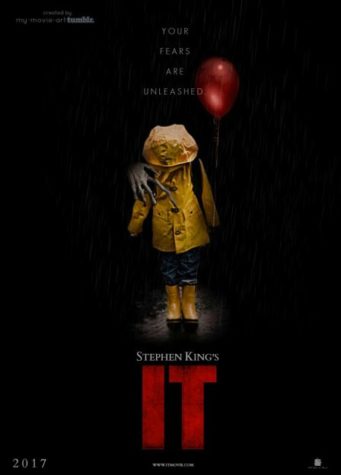 and freaky statues, this one is sure to knock you right into the October spirit. Rated R.
5 . IT 2017-Netflix A coming of age story mixed with a supernatural clown. Several children go missing in the town of Darry, Maine, and Bill takes it upon himself to find out where these children are going after his brother goes missing. Both the 1990 & 2017 films are amazing. Rated R
6 . Midnight Mass-Netflix Not a movie, rather a show! For those with lower attention spans and are unable to watch 2 hour movies and do better with slow-burn mini series, Midnight Mass is for you! If you enjoy religious themes and supernatural creatures, the Cougar Claw staff would definitely recommend this one. Rated TV-MA.
7 . Tell Me Your Secrets-Amazon Prim Video Another mini series! This show follows a woman who is in witness protection, a mourning mother searching for her daughter, and an ex offender seeking redemption. Full of mysteries, and you are completely able to analyze every character that comes into this show. Rated TV-14.
8 . Stranger Things-Netflix An extremely popular piece of media, however, still a good one. Another series with a group of children/teenagers trying to figure out where their friend went. Rated TV-14.
9 . The Stand (2020)-Amazon Prime Video A show based off of one of Stephen King's novels. About a plague-like illness spreading quickly, and killing off almost everyone, this show is rated TV-MA.
10 . American Horror Story-Hulu An amazing collection of stories that changes every season, yet still has most of the same lovely and talented actors/actresses most seasons! It's a great show for people who do not like following the same storyline for several seasons, and rather are more able to follow several mini, intricate storylines. Rated TV-MA.