Oktoberfest: Not Just For Adults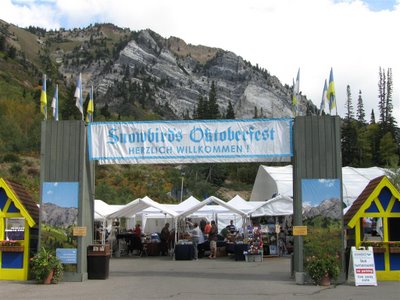 Oktoberfest is a German festival that takes place every year in Snowbird, Utah. Its host days are every Saturday and Sunday from August 15 to October 11. Its main concern was for individuals to get a taste of Bavaria with authentic food, live German music, and other activities such as games, relays, and competitions.
This yearly event is acquainted with several themes that differentiate from one another ever weekend that it is hosted. Some of the activities that take place there consist of kids' games like apple bobbing, relay racing, and pie eating. The games and events, however, do not only include activities for the children, but there are several other adult activities that take place as well. The games range for age group.
Another quality that Oktoberfest possesses a source of attraction would be the food. The food and vendors that are provided at this event are most commonly German. The food that was given or sold there included sauerkraut, spit-grilled chicken, warm soft pretzels, potato salad, and apple strudel.
"Its so fun, because the music lets you bust out your dance moves," said Ridzvan Kaihau, a former attendant to Oktoberfest. As said by his sister, Suliana, "The music gave one an ear for Germany, and the entertainment gave one the glimpse of it as well."