In Depth Interview with Kearns' Mayor Kelly Bush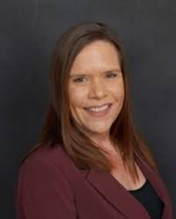 Kearns Mayor Kelly Bush is a big part of the community; you could even say that she is the "heart" of the community. She has been part of the community for 17 years but has been in Utah for 48 years. The thing she loves most about her job is that she loves working with people and being able to make positive changes and impacts on her community. Her dream was to actually be part of the Navy's Air Force and she would have liked to work with airplanes. Some of her future plans for the community are to bring in some more Wi-Fi companies, not just Xfinity and Comcast or even fiber. They are just trying to make Kearns be like one of the bigger cities and listening to what the community wants also.
Something that Kelly Bush would like to pay more attention to in the community is working hard to cut crime. The police and community are trying to keep up with new types of crimes. Some of her favorite things about the community is how the community goes back to their tradition, regardless of how long it has been. They show very proudly their love for their traditions. Kelly Bush loves how it makes Kearns the third largest community with the different varieties of culture. One of the most recent events was the Community Market. The person that has stood out the most to her is a woman who sells very beautiful art that is made out of cement, some of her favorite creations that she has done are angles, gnomes, star wars, and others. Why she stands out is because "she has been around for a long time since I was mayor and she works very hard, and she is always bringing her daughter along to community events."
Something Mayor Bush wants to explain, "I think it is good for neighbors to reach out to each other, break down that wall. it can strengthen the community." She is not very sure if this problem is able to be solved because of trust. "The community needs to trust their neighbors and they can help, learn more about each other and that there are very interesting people in their community.
How the community has been dealing with COVID-19 is pretty good since numbers are going down. The community did very well when masks were used. Kearns is one of the lowest cities for vaccinated people. Kelly does not think that we will be going back to normal but a different one because, "Cases are increasing and keep going up and with students going back to school." That can make cases higher since right now most of the cases are people who are not vaccinated and most of them are children under 12 years.